Native American Chief Headdress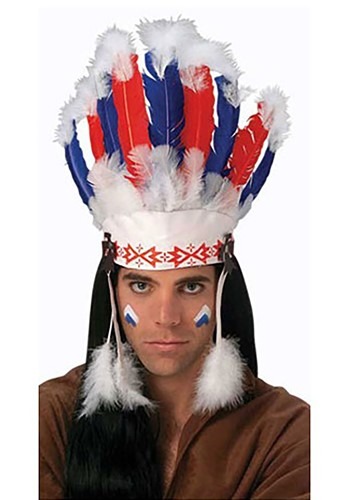 Product Information
Red and white headband w/ Native American patterns

Red, white and blue feathers attached to top

(Designs and details may vary per manufacturer)
Being a true leader is all about setting yourself apart from the rest. Every great leader knows that. The best way to do it is with feathers, wild designs and plenty of attitude, like with this Native American inspired headdress. You need something that is going to demand the respect of your superiors, something that says, "hey, I mean business!" What better way to lead your crew to victory than with a Native American inspired headdress.
Red, white and black feather give this piece an authentic look along with the Native American inspired patterns. Look and feel like a real boss, that's our motto! Now it's time to jump on that horse, grab your decorative headdress and lead everyone to victory. It's all up to you, boss!
There are no reviews for this item yet. Be the first to write a review!
---