---
Filter Goonies Costumes by:
---
Main Content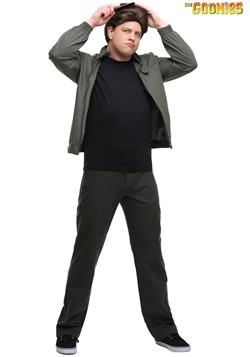 Sale - 89%
Made By Us
Exclusive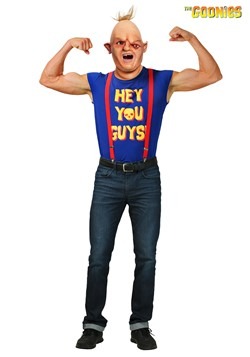 ---
Hey youuuuuu guys! We have a whole bunch of Goonies costumes for you and your crew of rough-and-tumble friends and the best part is, you don't have to follow a treasure map through boobytraps in order to get your hands on them. Although you can always go on your own treacherous adventure if you so choose!
If you and your pals decide to try hunting for One Eyed Willy's gold dubloons instead of candy, we'll let you in on a little secret: you will have more success if you dress like the Goonies characters that you love. (We'd also like to add that we admire your determination!) Lucky for you, we carry costumes that will transform you and your crew into the Steven Spielberg characters that you know so well. We have a Sloth costume, Chunk costume, Mouth costume, Andy costume, Brand costume, and a Data costume. All of these officially licensed costumes are exclusively made by us so you can't get them anywhere else but here, plus they are crafted from high-quality fabrics so you can definitely put the costumes to use more than once. It's the perfect group costume for those who often get nostalgic for the popular 80's movie!